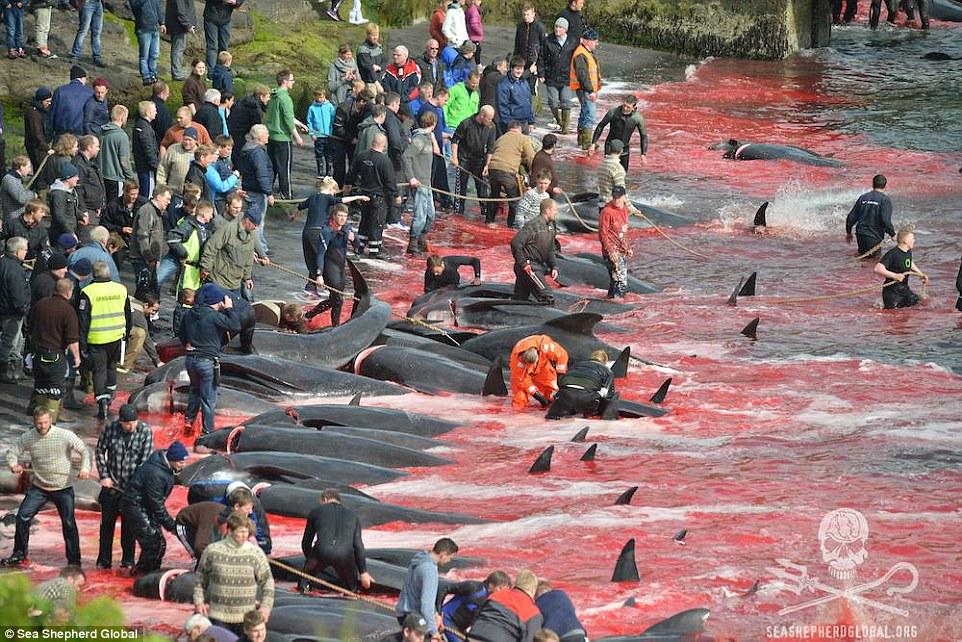 I don't want to believe my eyes! This morning I've been watching pictures on Twitter of the horrific slaughter of beautiful, innocent creatures. Fishermen chased 250 whales to shore in the
Faroe Islands
and the locals stabbed them to death with glee while children watched! The sea is turned red! A blood bath! How can so-called civilised people do this in the 21st Century!
I'm not rich, all I can do is paint. But I have to do something. I want to donate the whole of my fee for my next commissioned painting to
Sea Shepherd
who are doing their best under extreme circumstances to try to save the whales against such cruelty and ignorance. I will also throw in FREE SHIPPING!
If you would like to help the charity by commissioning a painting take a look at the special listing I've added to my
Etsy shop
I shall be making my donation to the
Sea Shepherd
donation page. If you don't want a painting at this time and would like to give direct to
Sea Shepherd
, no matter how little, you know what to do. On the other hand if you've been thinking about buying one of my custom portraits and want to help protect the whales, this is the ideal opportunity
Click here to find out how you can help.
Remember: As always I offer a FREE assessment of your photo before you pay. So please
email me
your favourite photo to inspire your painting and I'll get back to you pronto!